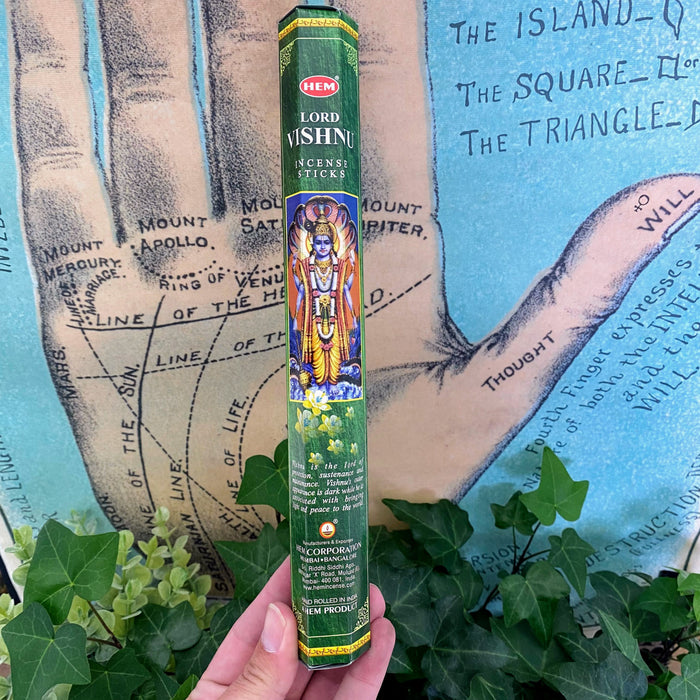 Lord Vishnu Incense by HEM
Original price
$ 2.99
-
Original price
$ 2.99
Vishnu is the second member of the Hindu Trinity. He maintains the order and harmony of the universe, which is periodically created by Brahma and periodically destroyed by Shiva to prepare for the next creation.
Vishnu is worshipped in many forms and in several avatars (incarnations). Vishnu is an important, somewhat mysterious god. Less visible than nature gods that preside over elements (such as fire and rain), Vishnu is the pervader — the divine essence that pervades the universe. He is usually worshipped in the form of an avatar
Burn Vishnu incense to connect to order and harmony and to help deal with changes that may be happening in your existence.  Lord Vishnu energy is high vibe and can be used to connect to the universal higher consciousness to help resolve problems and provide guidance on all things that are spiritual in nature.